Hall of Fame Ceremony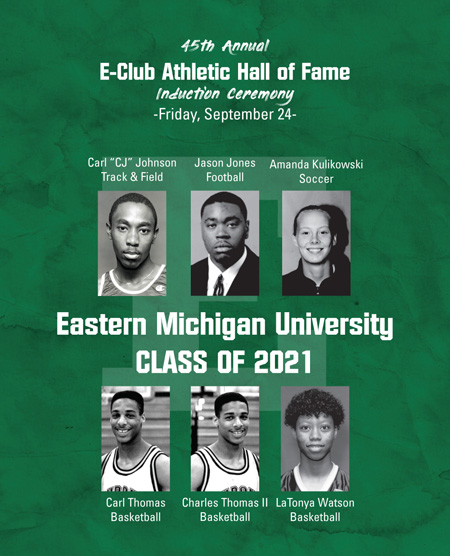 The Eastern Michigan University E-Club Alumni Chapter, the official varsity athletic letterwinners club, has announced the addition of six new members into the E-Club Athletic Hall of Fame on September 24, 2021.
The Class of 2021 inductees included:
Press Release: E-Club to Induct Six into the EMU Athletic Hall of Fame
Video
Watch the Class of 2021 E-Club Hall of Fame Ceremony on the Eagle All-Access website.
Carl "CJ" Johnson
Jason Jones
Amanda Kulikowski
Carl and Charles Thomas
Carl Thomas
Charles Thomas
LaTonya Watson
Visit the Hall of Fame Nomination Form.